Willie Velasquez
I am a Marriage & Family Therapist and I work with couples (pre-marital & married), families and individuals to strengthen relationships.
My mission is to equip couples and families with evidence-based skills and insights to foster healthy relationships. It's my passion to help my clients succeed in their relationships and in life.
Whether your marriage is suffering due to poor communication, family-related interference, infidelity, substance abuse issues, or anything in-between, I strive to make a difference for the better. I operate out of utmost consideration and decorum to encourage healthy and beneficial discussions. A stable marriage is built on love and trust. I can help the both of you re-identify what's valuable and unique about your bond, de-cluttering the situation to focus on what matters most. Emotions and life events can pile on stress and worries in any marriage, and it is essential to adequately address it before the weight is too much to sustain the relationship any longer. I'll show you how to better manage this stress by working out the best course of action to repair the marriage together. You and your partner will be given equal consideration throughout our counselling sessions.
I will be with you in your journey of strengthening your relationship.
Additional Credentials
Degree: Bachelor's in Health Science / Master of Arts in Marriage & Family Therapy
Licensure: Marriage & Family Therapy / Certified Prepare/Enrich facilitator / Chemical Dependency Counselor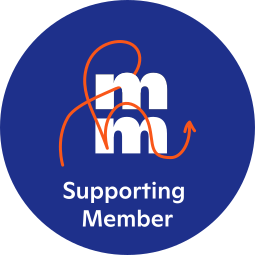 ---
Jose Velasquez
As a Chemical Dependency Counselor I empower couples and individuals to overcome addiction obstacles to improve their lives and relationships. By using clinically tested and evidenced-based interventions. The way that addiction affects a person can vary dramatically depending on the substance they abuse, the length of time they have abused it for, and a variety of other factors. These factors range from biological, to social, to environmental, combining together to make addiction a complicated illness, with complicated results ensuing.
My passion as a drug and alcohol counselor is to help my clients overcome substance abuse by providing a judgement free, safe environment. By communicating with clients one-on-one and in group settings to help them achieve their addiction recovery goals. I believe in the clients' inner strength and ability to change. I know that men and women who are struggling with a chemical dependency can recover with a treatment program that is right for them.
Additional Credentials
Degree: Bachelor's in Business
Licensure: Chemical Dependency Counselor
---